Thank you for shopping with DLsite.com!
As of October 18th, we have a new feature:
DL Farm
!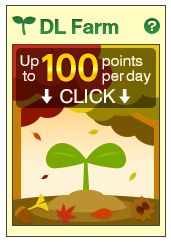 You can cultivate DL Farm once a day.
When a plant blooms successfully, you can earn up to 100 points.
(Note: You will not be awarded with points when a plant wilts.)
All DLsite.com members can participate for free.
DL Farm can be found on:
PC users: Left side of the main page and My Page
Smartphone users: Under the Ranking on the main page
You may earn points simply by clicking. Try your luck daily :)
We look forward to your active participation!