Thank you for shopping with DLsite.com!
As you may have already noticed, you can now post reviews on our mobile website!
To write a review on a product, tap the "Review" tab below the "Add to My Favorite" button on the product details page. Tap the "Write a Review" button to access the review posting page.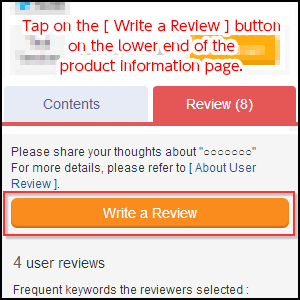 You can earn member points when your review appears on DLsite.com. Please share your voice with other users!
For more details, please refer to [
About User Reviews
].
You can find the PC version of the page [
here
].
We hope you continue to enjoy shopping with us!
タグ :