DLsite.com is proud to announce you that we are going to hold a booth at
[
Otakon 2017
] that takes place from August 11th to 13th 2017 at Walter E. Washington Convention Center, Washington, DC., USA.
DLsite.com's booth details at Otakon 2017
:
Booth:
DLsite.com / ImagineVR
Booth Number:
1838
As DLsite.com English, we will be selling some download cards of a few works selected from thousands of products available on DLsite.com English.
We will also have mimikaki from the [
Nagomi's Earcleaning VR
] app!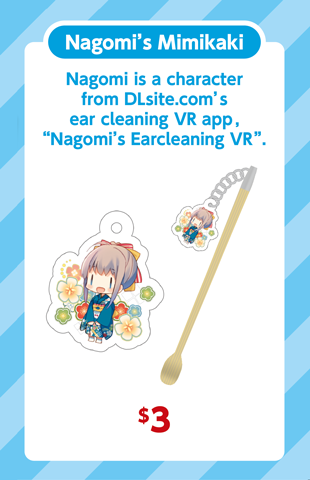 In addition to the booth, DLsite.com / ImagineVR will hold a 18+ panel at Otakon!
DLsite.com will give a talk about recent hentai trends, introducing some of the latest and greatest depravity from Japan's indie scene, with special give-away gifts for attendants!
DLsite.com / ImagineVR panel details at Otakon 2017
:
Title:
Current Popular Hentai Culture and Creator Communities in Japan
Date:
Saturday, August 12th 2017 (10:30PM ~ 11:30PM)
Place:
Panel 2 - WEWCC Room 207
Drop by if you are planning to take a trip to Otakon 2017!