Thank you for using DLsite.com!
We are glad to inform you about the changes made on DLsite.com:
PayPal option on DLsite.com Touch! English
You can now use PayPal to purchase items and points on the mobile version of DLsite.com English!
Please note that this option is not available for products intended for adults.
Visit the [
mobile site
]
Creating an account
It is now easier to creating a DLsite.com member account!
Only members can enjoy exclusive benefits and privileges, such as unlimited download access and member points that can be used to purchase more items.
If you have not yet joined our membership program, create an account for free now!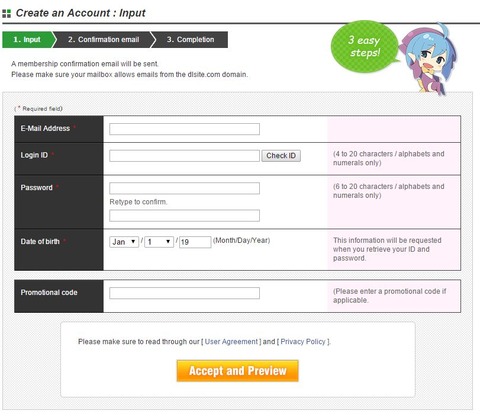 Visit [
DLsite.com
] to create an account.
We hope you continue to enjoy shopping with us!
タグ :