DLsite.com is proud to announce you that we are going to hold a booth at
[
Creative Paradise 04
] (19th ACG HK 2017) that takes place from 28th to 30th July 2017 at Hong Kong Convention & Exhibition Centre, Hong Kong.
Booth details at Creative Paradise 04:
Booth:
DLsite.com / Nijiyome
Booth Number:
3R07
at Hall 3
As DLsite.com English and Nijiyome, we will be selling some download cards that will let you download and view the products via DLsite.com English, and a few merchandises of Nagomi's Earcleaning VR and Nijiyome.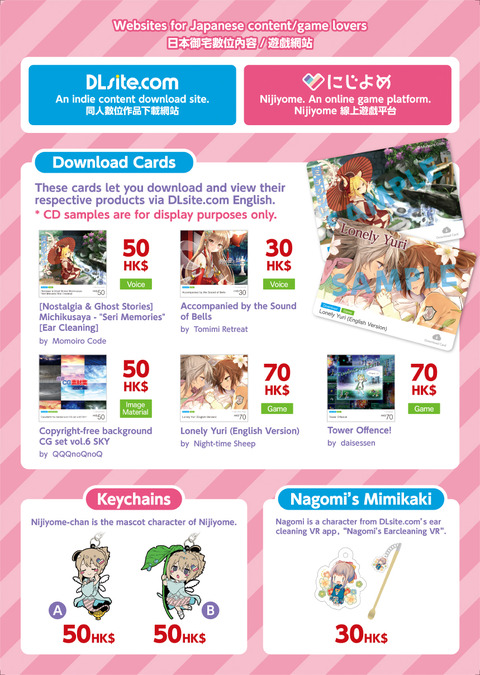 Come and visit us if you are planning to take a trip to 19th ACG HK 2017!